Farming
Our farm has been in the Grießner family for generations. We run a grassland dairy farm and breed Fleckvieh cattle. We have been members of Bio-Austria since 1993 and our farm is run organically.
Overview:
29 ha of land, 12.5 ha of leased land, 10 ha of woodland
20 dairy cows, 25-30 young cattle
Altitude: farm 986 m, Alm 1450 m
Milk production 2007: 7220 kg of milk with 4.06% fat and 3.2% protein
The dairy cows are kept in an animal-friendly way with resting pens and open yard, and the young cattle are in an open-fronted barn with deep manure pit. We also have sheep, hens, cats, and our Australian Shepherd dog Nelly on the farm.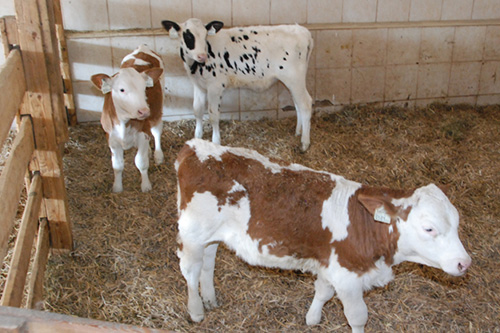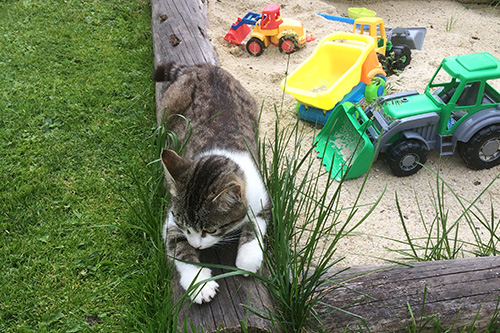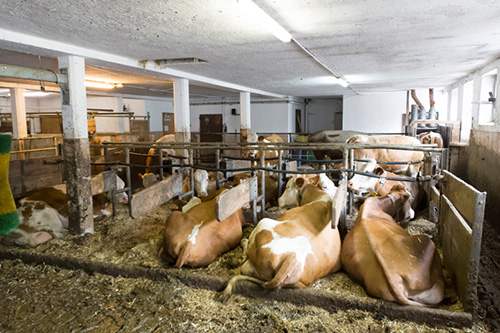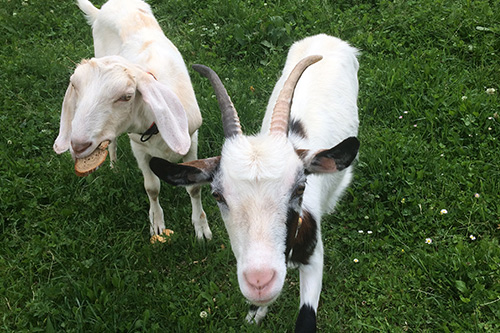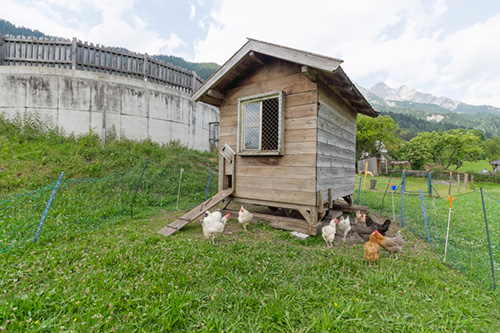 The Alm
Our Alm is at 1450 m above sea level and is open to everyone in summer. Enjoy the beauty and tranquillity of nature and take in the wonderful Alpine panorama.